We Give Your Full House The Royal Flush
Pasco, Manatee, Pinellas, & Hillsborough Counties
Plumber Repair Service in Pinellas Park, FL
Finding a qualified and dependable team of plumbers doesn't have to be a struggle. At
Clog Kings, LLC
in Pinellas Park, FL, we're determined to be the company that you can turn to when you need a plumber repair service. Employing highly trained and experienced plumbers, we're confident that we can take on even the most complicated plumbing problems.
If you're dealing with a backed-up toilet, a faucet that won't turn off, or any other common plumbing issue, we're happy to provide you with affordably priced solutions. When it comes to problems with water heaters, sewer pipes, and other significant parts of your plumbing system, we can help there, too. Armed with high-quality tools and replacement parts, we're consistently able to deliver lasting, high-quality work. While we're at it, we'll also do our best to provide great customer service. From arriving on time to promptly completing the job, we want to leave you completely satisfied.
When you need a plumber repair service, don't hesitate to enlist Clog Kings, LLC. Our reliable professionals are available for appointments throughout Pinellas Park, FL. We proudly serve residential and commercial customers, so
call to arrange
a service visit today.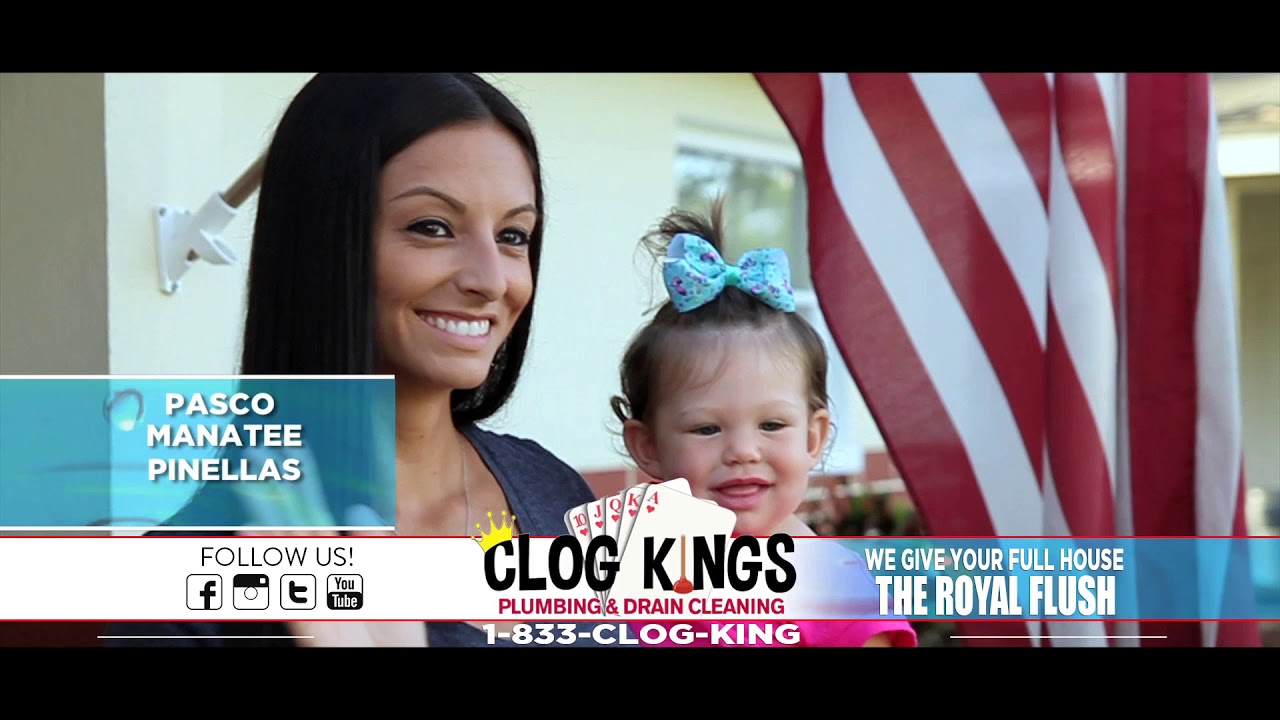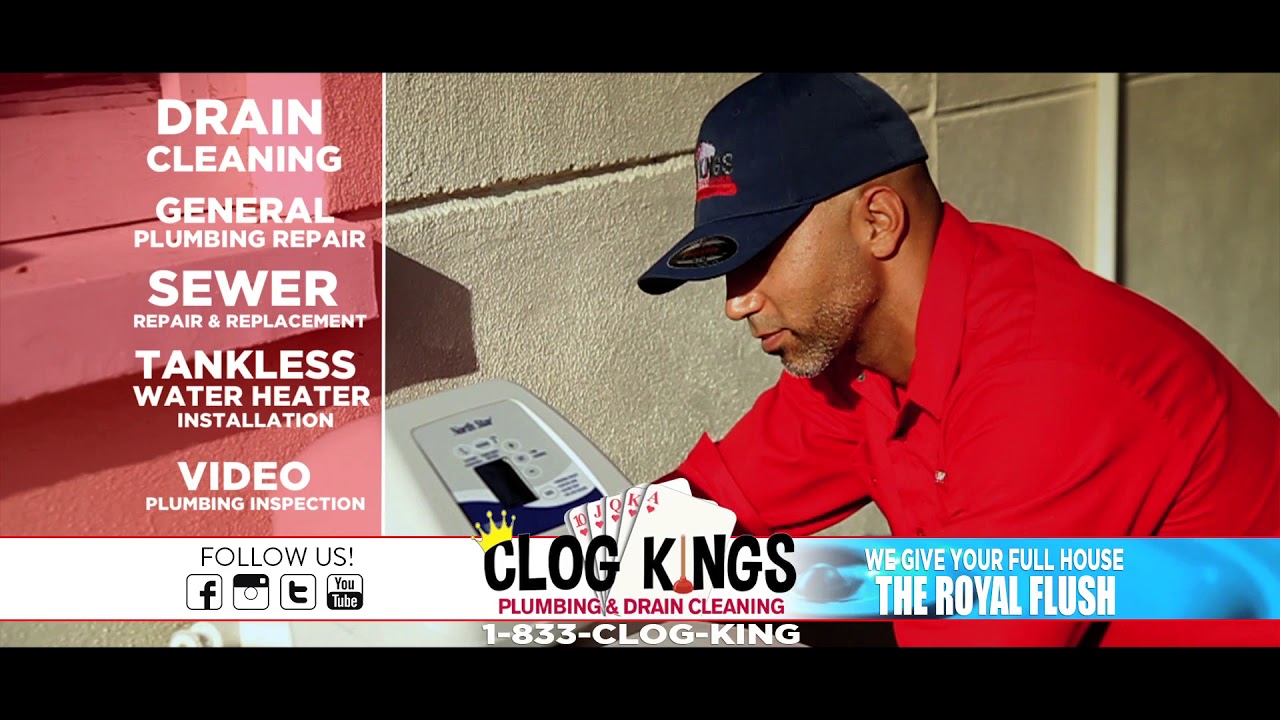 Anthony provided provided excellent service. He explained everything he was doing and solved my problem directly with no up-sell to unnecessary work. He arrived right on time and was 100% professional.

A wonderful man he was, so nice and polite!!He did not fool around ,got right on the problem and with his knowhow went down the line until he fixed it, then came and got me to see what it was, WHAT A GREAT GUY!! Thank to all you people so glad somebody came to help after trying for 3 hours for help...James Cordell Sr.

Clog Kings can do👍!!...These guys do it ALL!!..Mike the Technican and his assistant completely plumbed my home..New Construction!!..Everything from bringing in Waterline to connecting to Sewer!!..Mike did all the Indoor plumbing right down to vanities sinks..Absolutely everything done right..!!Connecting. all Appliances with knowledge and professional expertise..Will I use them again absolutely!..Will I recommend them?..5 Stars!!..Thanks Mike!!..

We've used them for our home and business. Always quick service and reasonably priced. Highly recommend.

Was taken care of by Marty and Kyle once for my bathroom and another time for my kitchen sink backing up. Nothing short of amazing, reliable, and professional service both times! They were quick to present a working solution and didn't "milk the clock" either! So glad I saw that sign on 49th St😄safe to say that Clog Kings is our households' official plumber!

- Christopher James Hannah I

Issues spanning over several months resulted in a big repair. Long story short, I'm quite happy with the work and pricing was always very reasonable. Thanks Marty and Kyle and crew.

Excellent customer service.

Came home a flood on the kitchen into living room. Antonio (I think) came out in 30 minutes had the job done in less than 90 minutes. Had to pay after hour fee, but completely worth it. Very fair and fast business. Thank you so much!

We have used Clog Kings a few times when needed in past two years. Diagnosis quick, accurate and at a more than fair cost. Clog Kings our 'go to' for plumbing needs. Job done right and affordable.

Had a water heater installed. Sean Patrick did an outstanding job. He was friendly and courteous. I would definitely recommend this business to friends and family. Thank you Sean.